Date: Tuesday, January 3rd, 2023 | Time: 10:00 AM to 11:00 AM
The talk is free but registration is mandatory
Outline | Photos | Feedback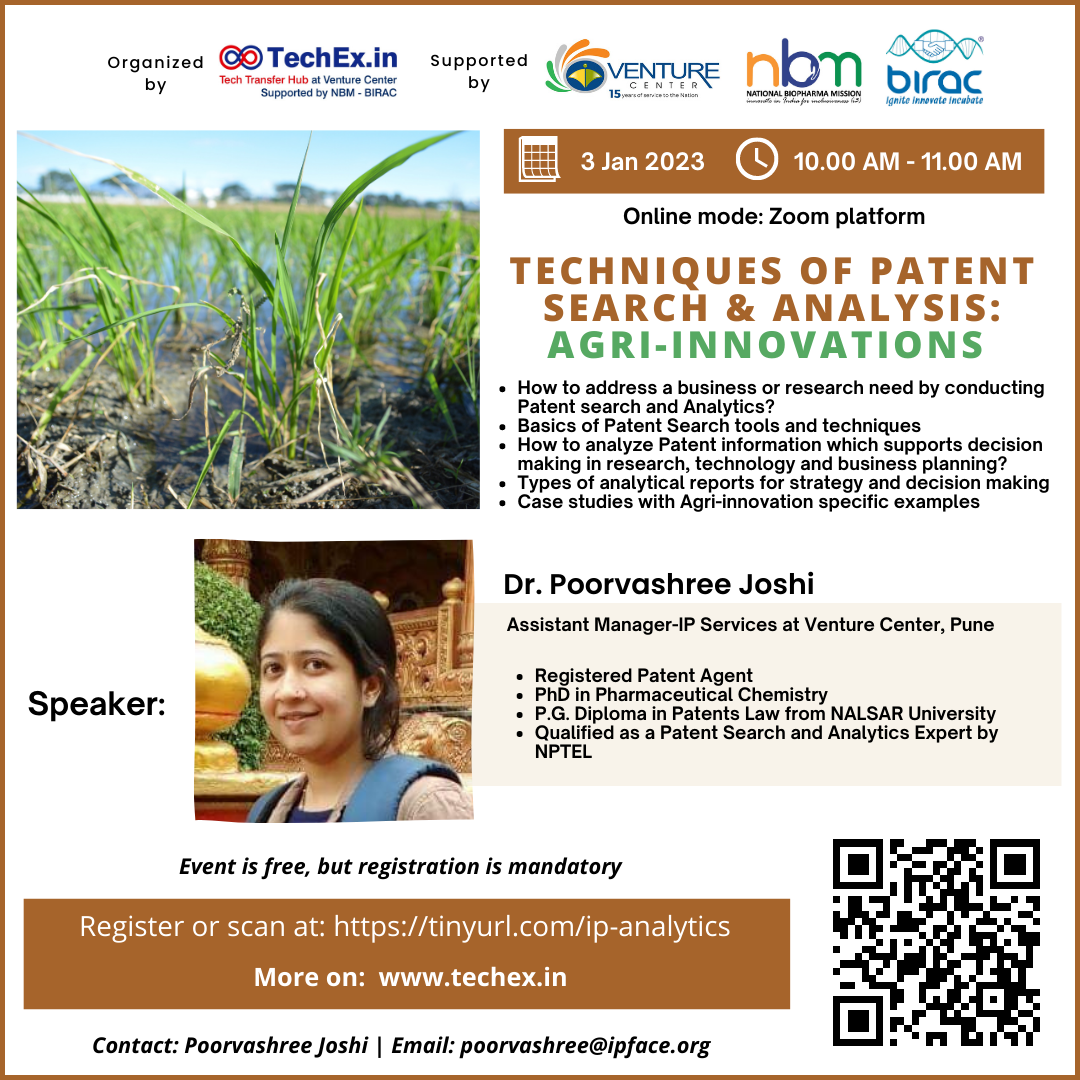 Gains from the talk:
How to address a business or research need by conducting Patent search and Analytics?
Basics of Patent Search tools and techniques
How to analyze Patent information which supports decision making in research, technology and business planning?
Types of analytical reports for strategy and decision making
Case studies with Agri-innovation specific examples
About the Speaker:

Dr Poorvashree Joshi
Poorvashree is a Registered Patent Agent at Indian Patent office with PhD in Pharmaceutical Chemistry from Bharati Vidyapeeth's Poona college of Pharmacy, Pune. She has completed her P.G. Diploma in Patents Law from NALSAR University (Hyderabad). She has also completed a course on Patent Search and Analytics conducted by National Programme on Technology Enhanced Learning (NPTEL). She has 2 years of experience in the field of Patent Searching. At Venture Center, her profile includes set up and manage Prior art search desk at Venture Center library, operate Searches and Analytics Services, conducting Patentability Assessments and FTOs. Prior to joining Venture Center, she worked as a Research Associate-II at CSIR- URDIP.